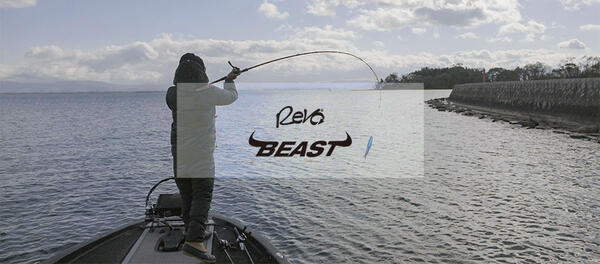 Kenta Kimura Professional Product Comments
A new model born from the big bait of the bus, catfish from the thunderfish, and all BIGFISH. Bait reel with large-diameter gear, power stack carbon drag close to full lock, and IB brake. Selectable 2 gear ratio, spare handle included. From FW to SW with salt shield BB.
Characteristic
X-CRAFTIC frame and crank side plate
The aluminum frame is designed to the limit while reducing the strength without reducing the strength.
Material setting considering tough use in salt.
The side plate is also made of aluminum and is designed to be sturdy, allowing for reliable reeling.
Infini brake system
A centrifugal brake that uses a spring mechanism for each block of the 6-point brake system,
"Infini brake system" that can be used with a high-performance magnet brake system.
It is safe even when you are worried about line troubles, such as headwinds. Centrifugal brake with one reel
A brake system that can take advantage of the advantages of each magnet brake.
Power stack carbon matrix drag
Normally, when there are three drag washers, only one of the three sides is effective,
By adding the irregularities on the outer diameter of the drag washer, the effect of five sides, one more than normal, is demonstrated.
Demonstrate not only the maximum drag force of 14kg, but also excellent sliding performance.
D2 gear design large caliber brass gear
Equipped with a strong large-diameter brass gear, durability and strength have been improved,
Fighting with big game can be done with strong gear.
Dura clutch
The operating section has been thoroughly redesigned, resulting in a clutch structure that is easy to disengage and has improved durability.
95mm length 4mm thick handle crank handle + middle round EVA knob
4mm thick, sturdy and powerful 95mm handle arm. The round knob is made of EVA material that is lightweight and easy to hold.
Spare balanced handle
Spare balanced handle used when inviting vertically.
Salt Shield TM pinion bearing
By adopting a newly developed ball bearing with a water-repellent coating on the entire inside and outside,
Dramatically reduced salt-gami phenomena that cause abnormal noise.
The rotary feel and durability have been greatly improved.
It is adopted for the pinion gear section where salt crystals are most likely to remain on the double-axis reel.
Product features
270 g of own weight

Infini brake system

Power stack carbon matrix drag

D2 gear design

Dura gear large diameter brass gear

Salt shield pinion BB

Dura clutch

High durability X-Craftic aluminum frame

37.5mm spool diameter

95mm4mm thick handle

Gear ratio 7.3: 1 / 5.8: 1

30lb-100m PE5 No.-120m

7/1 bearing

Spare balanced handle