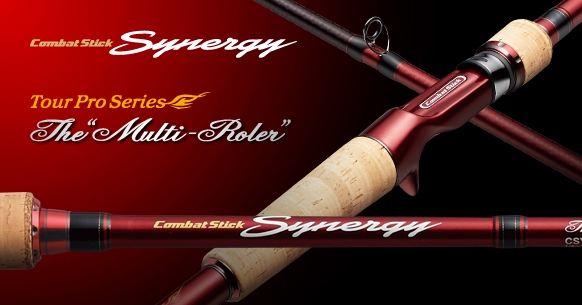 Versatile supports a wide range of strategic adaptability and Morizo ​​Shimizu fighting the world.

A versatile rod and multi-roller that supports Morizo ​​Shimizu's fishing in the world's highest peak tournament in a wide range. In the Synergy series, it has the most versatile taper and action, and since it can draw out the performance of various lures and rigs, it is an indispensable rod for Shimizu that always prepares multiple in every game.
7 foot regular taper with excellent long cast performance. In addition, this rod not only covers almost all medium-class lures that form the core of bass fishing, but also M + power that can handle lures that have been used with MH-class rods. And high-balance settings for both hard baits and soft baits, from full-cast and wide-ranging fishing to hunt in the distance, to fishing to shoot out a short-distance pin spot.
Regardless of Japan or the United States, regular size spinner baits boasting a proven track record in all fields, as a rod to roll down D zone 1 / 2oz. Furthermore, as a rod for IR jigs to catch a vivid and nervous big bass by shooting fishing using finesse jigs . The multi-roller was also used as a rod for aggressive operations, such as the top water strategy in the 2016 Busmaster Elite Kayuga game that struck the top weight on the first day, and the continuous quick turn and walking action of the shower blows .
During the field test in the US actual battle that used one final prototype (same specifications as the product version), Shimizu himself continued to use it while replacing and rewinding damaged guides and threads. For Shimizu, it was a rod that had great trust that it could not be released at any time.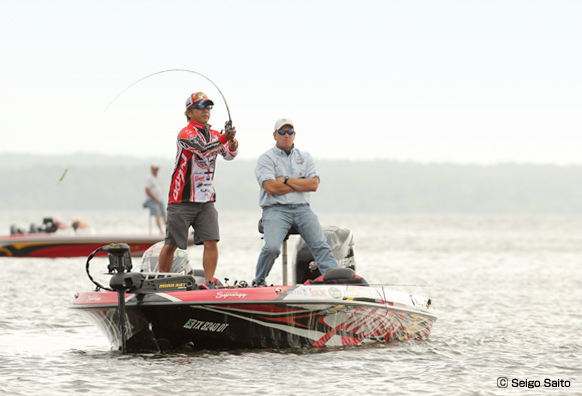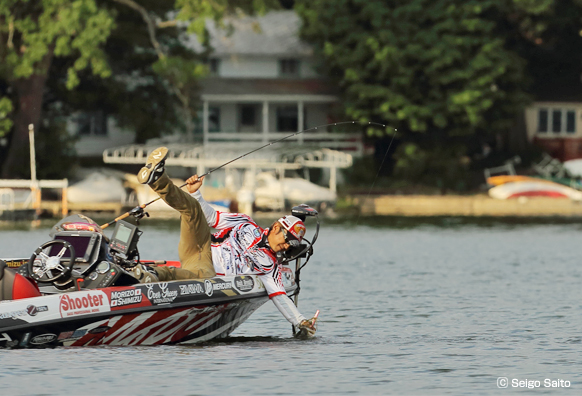 <Supported lures & rigs>
Spinnerbait / Braided jig / Vibration / Finesse rubber jig / Texas rig / Light Texas rig / Heavy drop shot rig / Carolina rig / Football jig etc…
blank
Realizing the high-level requirements of Morizo ​​Shimizu through integration with Daiwa Technology . Reinforce the top guide to # 6 guide with 45 ° fiber "X45 (X-Forty Five)" which is strong against twisting. In addition, the bottom bat from the # 6 guide is reinforced with a three-axis honeycomb fabric "3DX" that is resistant to slipping. The synergistic effect of the main material that governs the tone of the rod and the technologies "X45" and "3DX" provides both power and lightness. In addition to hooking performance and lifting power, cast distance & accuracy and operability are greatly improved.

Guide system

While adopting the Fuji stainless frame guide (SiC ring) with an emphasis on durability, a single foot guide is used for the tip and belly parts, and a small diameter contributes to weight reduction and high balance. In addition, the tip, belly, and bat parts have their original settings at the optimum positions according to the taper design and bend curve so that each part can fully play its role.
Grip and reel seat

Emphasizing gripping performance and operability, a slim and lightweight blank touch-type Fuji ECS reel seat and cork & separate grip are used. The grip end is equipped with a proof of Morizo ​​Shimizu production and a metallic red & silver synergy original end plate.